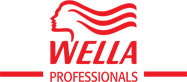 Vincenzo Barbaro (1933-2003) founded the business in Sacriston in 1963, progressing to open "The Italian Hair Salon" in the market place of Durham City in 1968.
Domenico took over a branch which was located in the Royal County Hotel in 1983 and renamed the salon "Enzo… The Art Of Hair Is".
Enzo moved to its present location in 1996.
Sofia Barbaro, granddaughter of Vincenzo, entered the business in 2005. We hope she will continue to carry forward the great reputation of Enzo as one of the best unisex hairdessing salons in the Northeast of England.
The Enzo touch is the feeling only our clients can enjoy as we have the training, expertise and fashion awareness which allows us to achive harmony between the natural body of your hair and today's look.